All orders placed between 10/6 and 10/11 will be held as we are doing end of season inventory, please allow for the extra time when placing your orders.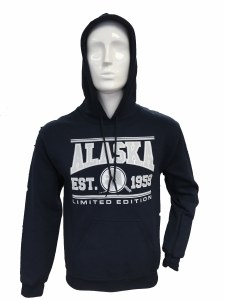 Navy Limited Edition Hoodie - Large
Item Number: 83992704
$29.99 $19.99 $10.00
Product code: 83992704
Unique to our stores only! This 'Limited Edition' hoodie fits great and is soft and comfortable. "Alaska, Est. 1959, Limited Edition" in letters across the front. A silhouette of the state of Alaska is in the center of the design.

50% Cotton, 50% Polyester.