All orders placed between 10/6 and 10/11 will be held as we are doing end of season inventory, please allow for the extra time when placing your orders.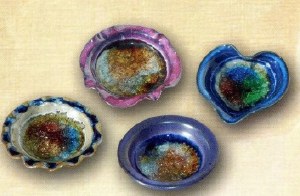 Northern Light Little Dishes
Item Number: 834306
$9.99
Product code: 834306
These are little dishes in assorted colors of the Aurora Borealis. Price is PER dish.