All orders placed between 10/6 and 10/11 will be held as we are doing end of season inventory, please allow for the extra time when placing your orders.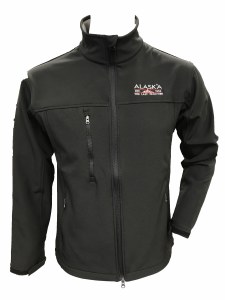 Men's Softshell Jacket Black - XLarge
Item Number: 82501405
$79.99 $39.99 $40.00
Product code: 82501405
Men's black softshell jacket. Great fitting water resistant jacket. 3 zippered pockets in the front. Black with grey lining. Embroidered mountain with "Alaska, Est. 1959, The Last Frontier" on the left side. Velcro closure on the wrist. 94% Polyester, 6 % Spandex.