All orders placed between 10/6 and 10/11 will be held as we are doing end of season inventory, please allow for the extra time when placing your orders.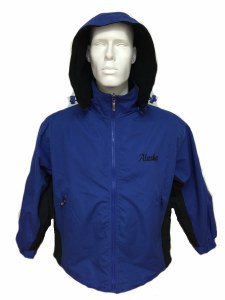 2 Tone Jacket Blue - 2XL
Item Number: 82500406
$53.99 $23.99 $30.00
Product code: 82500406
This jacket features a zip off hood, zippered pockets and a fleece lining. It is reversable and also has pockets on the inside. This jacket is water resistant. Sizes run large so order a size smaller than normal. Design is unisex. Drawstring waist and hood. Elastic on wrist band. Shell: 100% Polyester, Lining: 100% Polyester.

NOTE: If you are purchasing more than 5 of these jackets, please see shipping.