All orders placed between 10/6 and 10/11 will be held as we are doing end of season inventory, please allow for the extra time when placing your orders.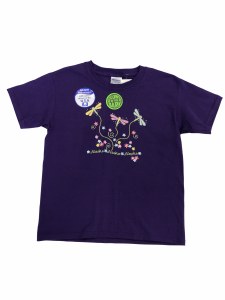 Youth Dragon Fly Tee - XSmall
Item Number: 811169
$9.99
Product code: 811169
Youth Tee Shirt with glow in the dark 'Dragon Fly Alaska' screen design. 100% cotton, purple. Please note that this shirt runs big, we suggest you order it one size smaller.