All orders placed between 10/6 and 10/11 will be held as we are doing end of season inventory, please allow for the extra time when placing your orders.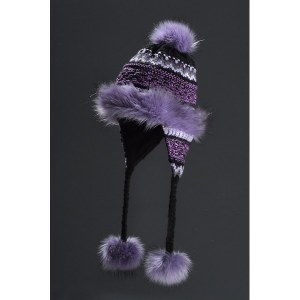 Faux Fur Hat Noora - Black, Grey, Pink & Purple
Item Number: 834617
$69.99
Product code: 834617
This hat is made of 30% Italian wool, 70% acrylic faux fur with a fleece lining. This hat is black, grey, pink and purple.