All orders placed between 10/6 and 10/11 will be held as we are doing end of season inventory, please allow for the extra time when placing your orders.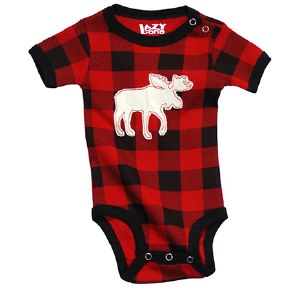 Moose Plaid Infant Creeper - 6 Month
Item Number: 83429401
$14.99
Product code: 83429401
Red and black plaid creeper with a white moose outlined in red on the front. Snap closures at the bottom and the neck. 100% Cotton.