All orders placed between 10/6 and 10/11 will be held as we are doing end of season inventory, please allow for the extra time when placing your orders.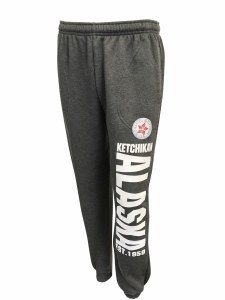 Ketchikan Alaska Charcoal Sweat Pants - XSmall
Item Number: 83361201
$19.99
Product code: 83361201
Charcoal grey sweat pants with "Ketchikan, Alaska, Est. 1959" in writing down the left leg. 80% Polyester/20% Cotton. Made in the USA.