All orders placed between 10/6 and 10/11 will be held as we are doing end of season inventory, please allow for the extra time when placing your orders.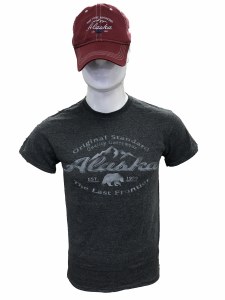 Swelter Mountian Hat/Tee Combo - XLarge
Item Number: 83335805
$21.99 $16.99 $5.00
Product code: 83335805
Dark grey shirt with light grey text. Features a wine colored hat with light gray text of, 'The Last Frontier','Alaska', and '1959'. Hat also features a blue bear image between the '19' and '59'.